Challenger Astronauts Memorialized on the Moon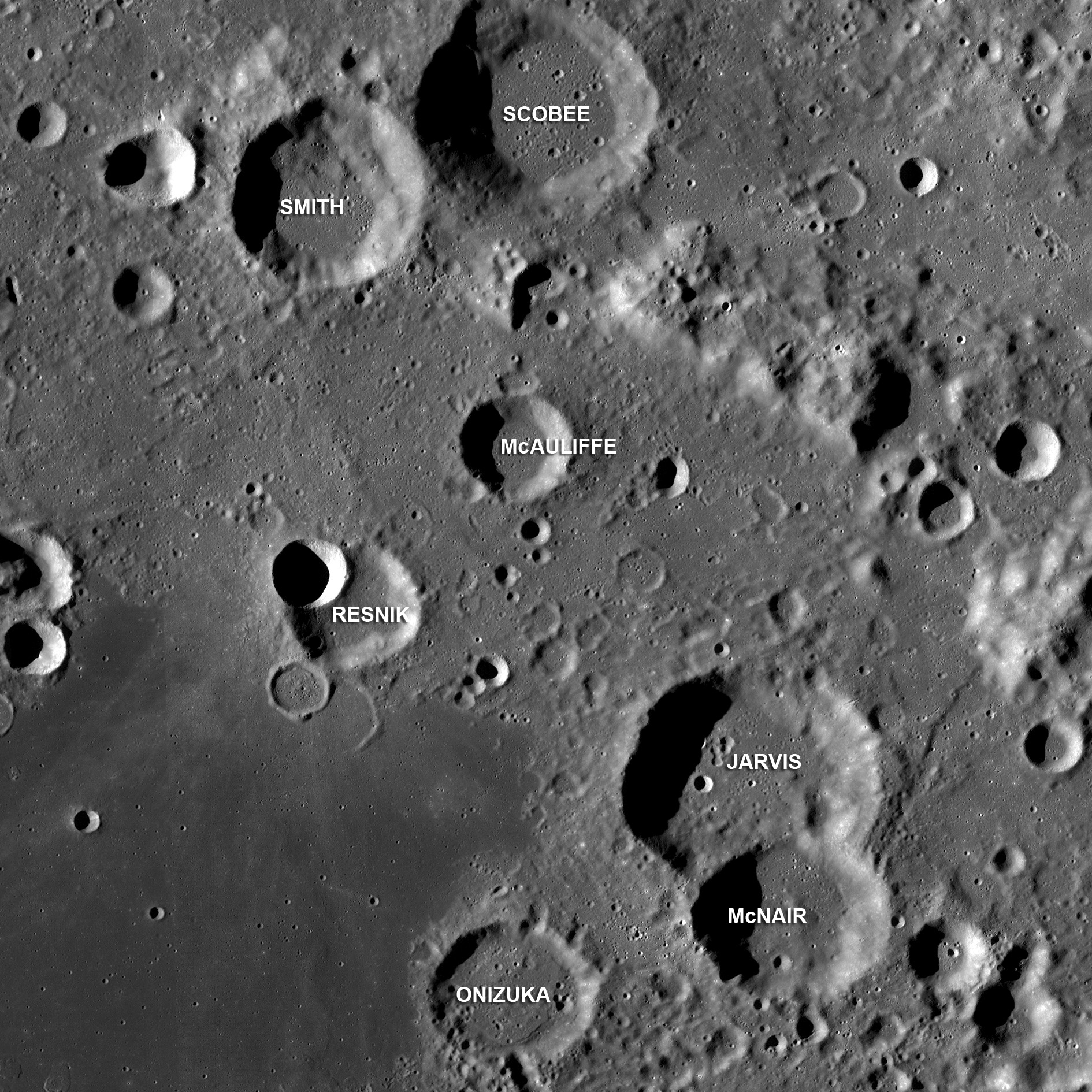 Apollo is a 524 km-diameter impact basin located within the center of the the giant South Pole-Aitken basin. Apollo is also a Constellation Project Region of Interest, identified by NASA as a notional area for future human lunar exploration. The Constellation Region of Interest is located in the southwest corner of the mare deposit that fills this basin-within-a-basin.
After the loss of the Space Shuttle Challenger, seven craters on the eastern rim of this basin were named after the crew: Gregory Jarvis, Christa McAuliffe, Ronald McNair, Ellison Onizuka, Judith Resnik, Dick Scobee, Michael Smith.
Explore the WAC mosaic of the entire Apollo basin and surroundings below.
Visit NASA's Day of Remembrance webpage.
---
Back to Images