Chang'e 4 Lander Coordinates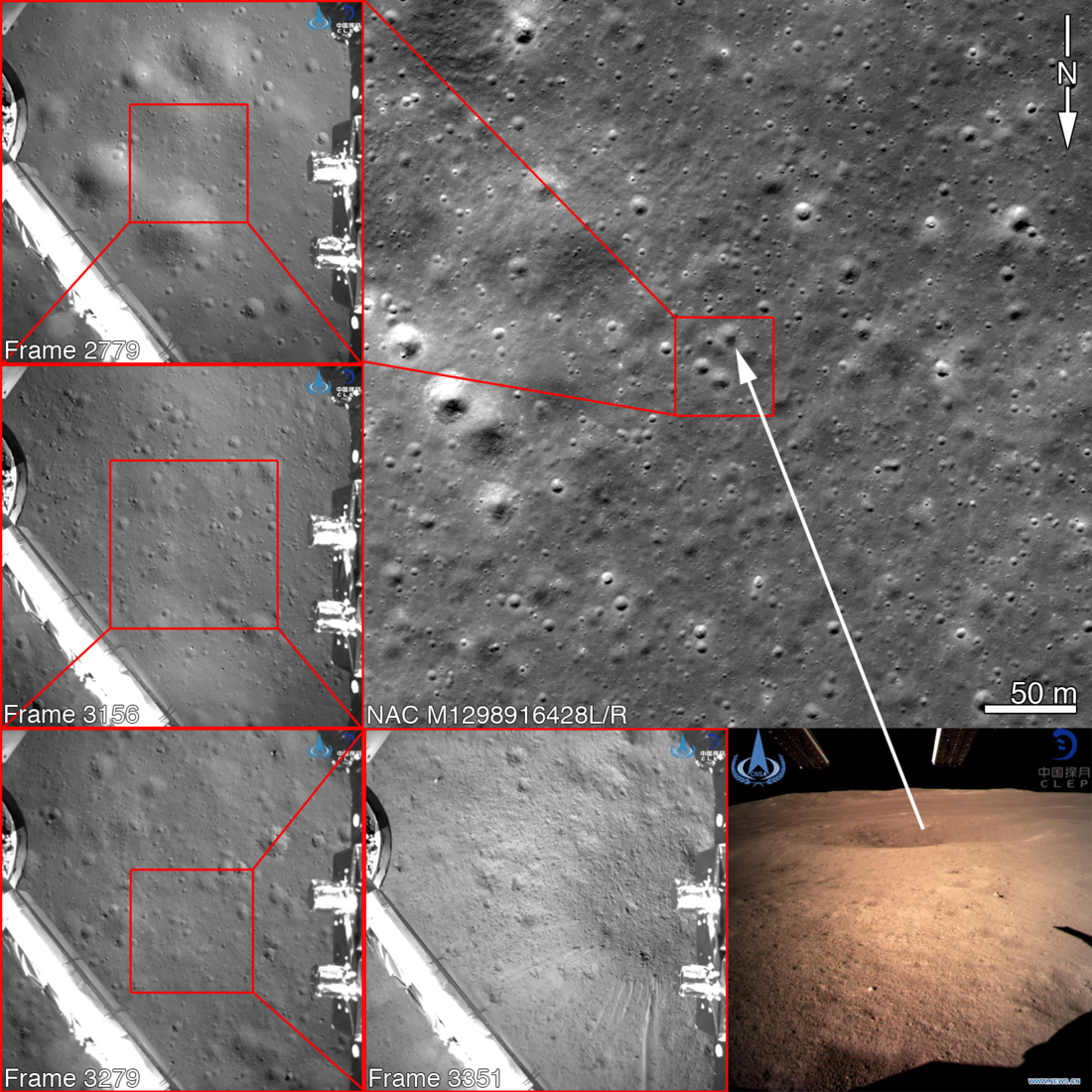 Chang'e 4 safely set down on the plains of Von Kármán crater last week (3 January 2019). Soon thereafter a color image of the immediate surroundings was relayed back to the Earth from the farside! The prominent crater (about 25 meter diameter) in front of the lander can be seen just below and to the left of the bottom arrow (below).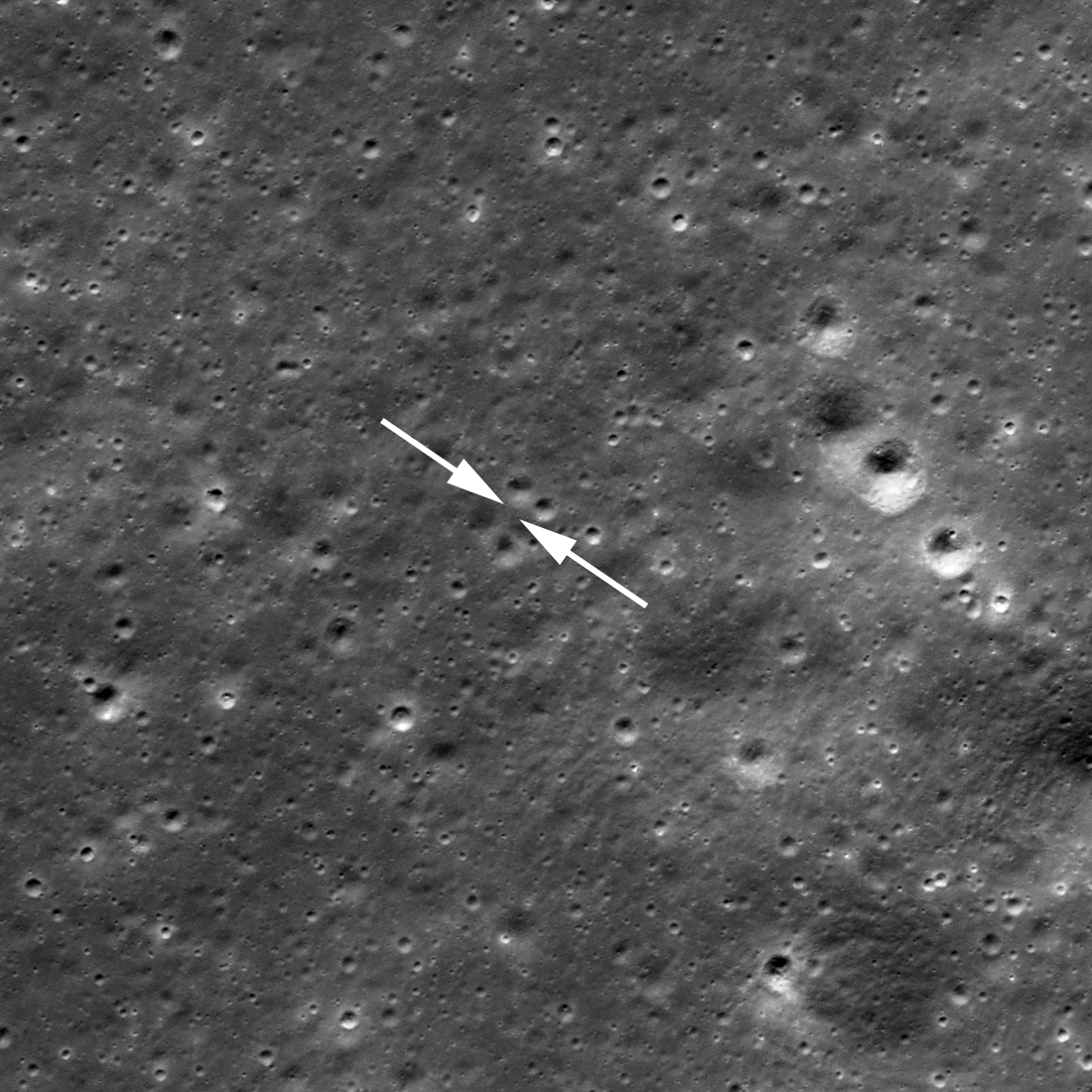 Explore more of the area around the landing site; same image as above, but more of it (80 cm pixels)!
Watch the descent movie again!
Related Featured Images
Von Kármán Crater: Awaiting A Visitor
Safe on the Surface of the Moon
Chang'e 3 Lander and Rover From Above
---
Back to Images