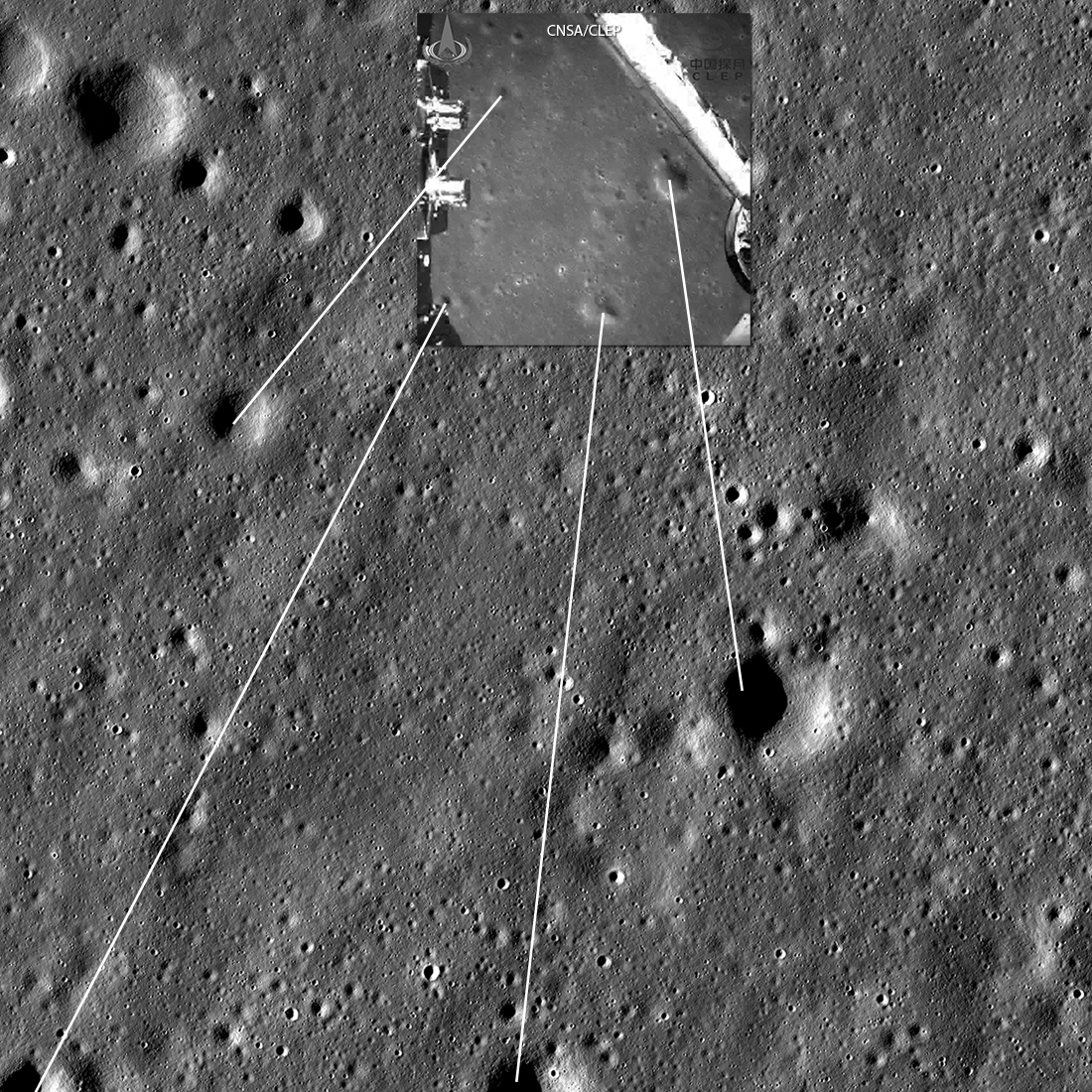 Scroll around in the full resolution version of the LROC image (below). As more Chang'e 4 images are released, perhaps you can find exactly where the lander set down within Von Kármán crater by comparing features. The next opportunity to image the landing site with LROC will come at the end of January.
Related Featured Images
Von Kármán Crater: Awaiting A Visitor
Safe on the Surface of the Moon
Chang'e 3 Lander and Rover From Above
The History of Volcanism in the Moon's Largest Basin
Note that the NAC mosaic shown above was made from raw images available from the NASA Planetary Data System archive.
---
Back to Images