On the Way to Shioli Crater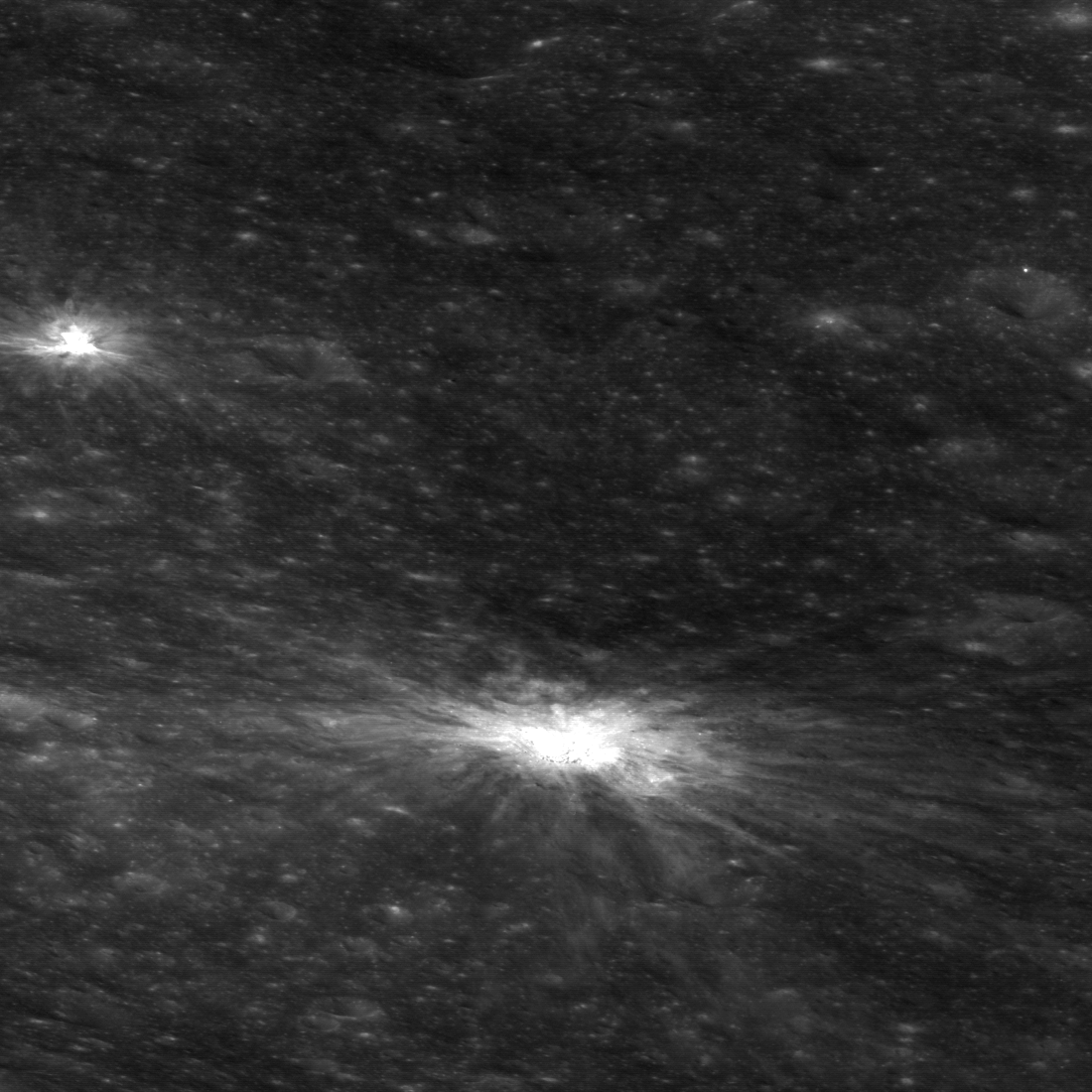 The JAXA Smart Lander for Investigating Moon (SLIM) will demonstrate pin-point landing and obstacle detection techniques. SLIM was launched on 7 September 2023 at 8:42:11 A.M. (JST) from the Yoshinobu Launch Complex at the JAXA Tanegashima Space Center on a H-IIA Launch Vehicle (#47). SLIM successfully transitioned into a lunar transfer orbit at 2:40 am (JST) on 1 October 2023, and the vehicle is slated to touchdown near Shioli crater sometime early in 2024.
Impacts of asteroidal or cometary material release tremendous energy due to their hypervelocity, typically moving at speeds of around 15 kilometers per second (9 miles per second or about 33,000 miles per hour). As a result, a crater that is ten times wider than the impactor is formed. The depth of the crater is about 20% of its diameter, and material from about half that depth is ejected to the rim and beyond. In the case of Shioli crater, the bright ejecta seen around the rim originated from about 20 meters beneath the surface. Since it comes from depth, the ejected material was protected from the effects of space weathering, which darkens and changes the color of the regolith. Over time, the bright ejecta will fade into the background as the surface weathers.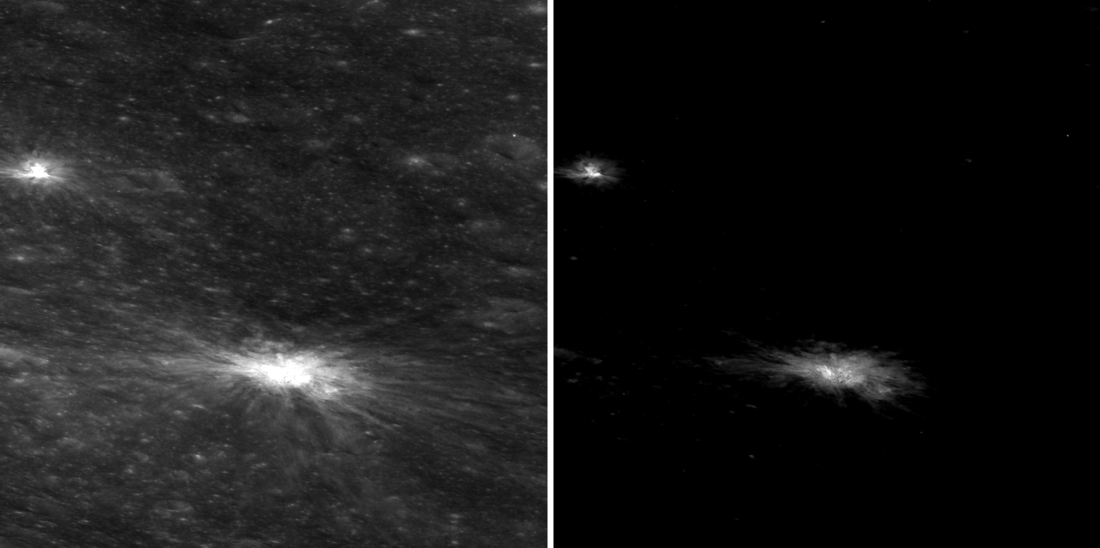 Shioli crater formed 12 kilometers from the rim of Theophilus crater (100-kilometer diameter) on ejecta emplaced during the Theophilus-forming impact. Thus, the material around Shioli crater originated from one or two kilometers beneath the surface. As a result, SLIM will provide an opportunity to explore a cross-section of the crust.
Below, you can see the steep southwest rim of Theophilus crater (100-kilometer diameter), with Shioli crater (210-meter diameter) appearing as the bright splotch near the center of the frame. North is to the left, M1249431011LR [NASA/GSFC/Arizona State University.]
Related Featured Images
---
Back to Images