Boulder Tracks: Race to the Bottom of Chaplygin Crater!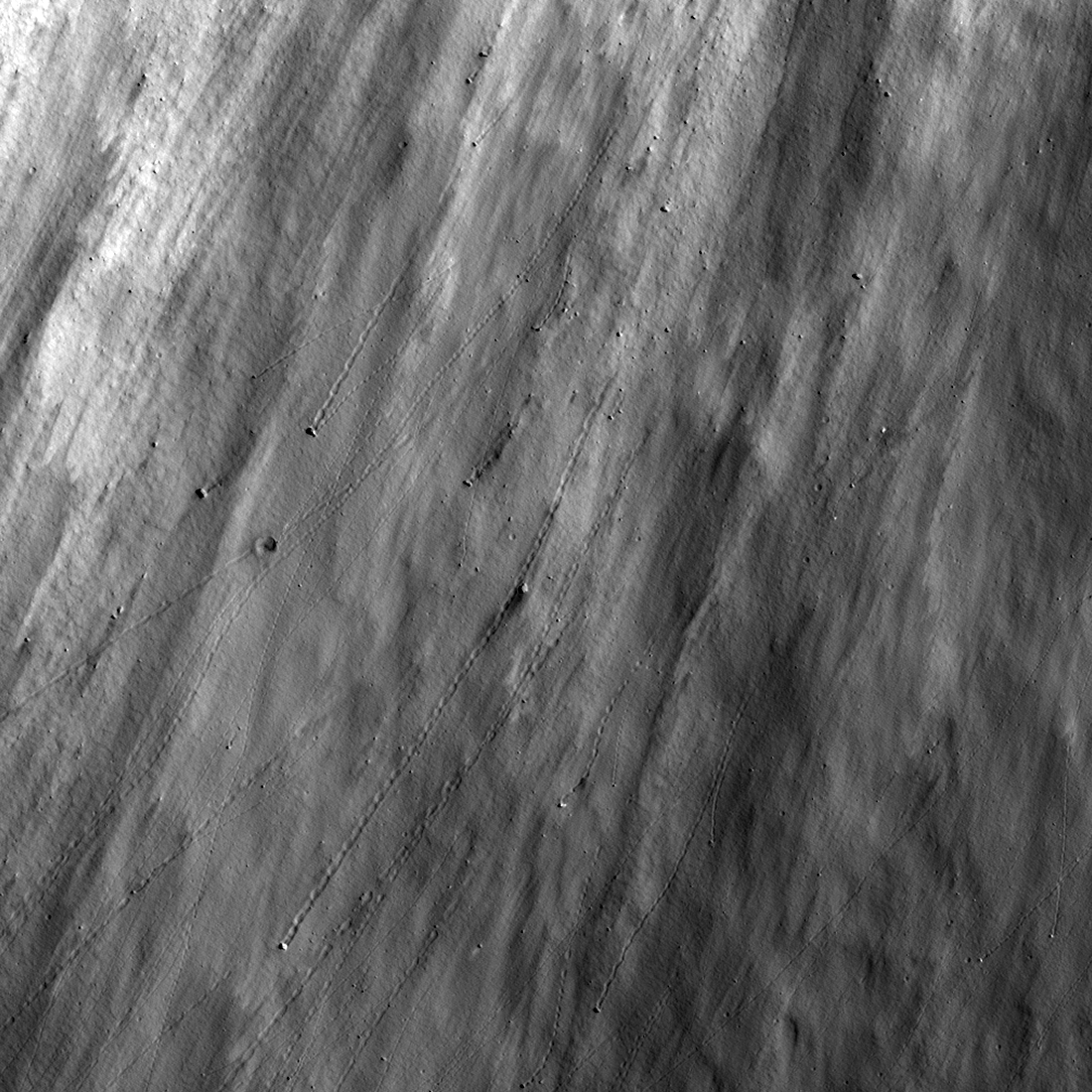 Chaplygin B (1.5 km diamter) formed adjacent to the rim and just outside the much larger Chaplygin crater (123 km diameter). The rays to the southwest were deposited on the steep wall of the larger crater. Investigate the whole of Chaplygin B in the striking NAC controlled mosaic of below.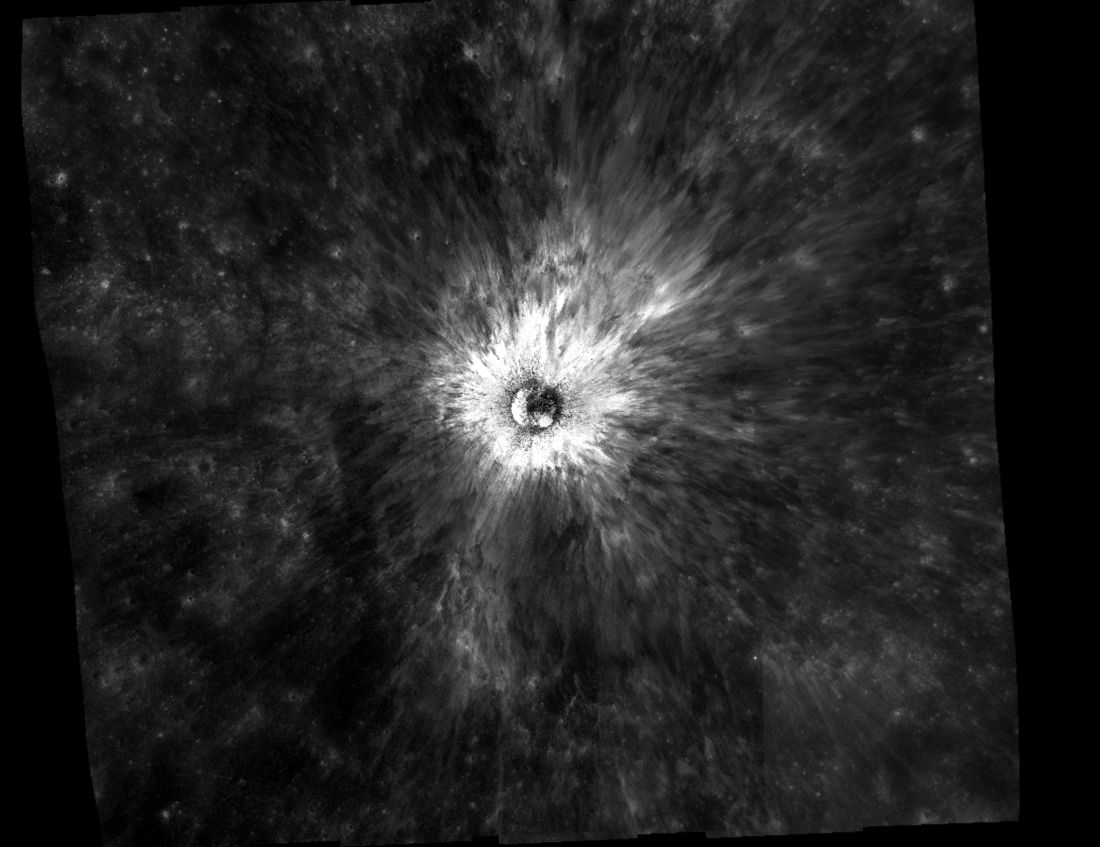 Boulders on the Moon are primarily driven by mass wasting events and gravity. Determining the length and depth and width of each segment of boulder tracks allows scientists to determine geotechnical properties of the regolith (soil).
Previous LROC featured image posts refer to this crater as "Chappy" as it did not have a name approved by the International Astronomical Union (IAU) until 2017! Take a look at an oblique view of the young Chappy.
Zoom in and see if you can find the boulder tracks shown in the opening image in the full mosaic of Chaplygin B.
NAC controlled mosaic containing images M1196774895L/R, M1196788959L/R, M1196781927L/R, and M1196795992L/R [NASA/GFSC/Arizona State University]
Learn more about lunar boulder tracks.
Take a look at how featured controlled mosaics are put together:
Feature Mosaics: Behind the Seams
Do you want to download this image for yourself?
Northeast Chaplygin Crater Rim high-Sun controlled NAC mosaic (A)
---
Back to Images