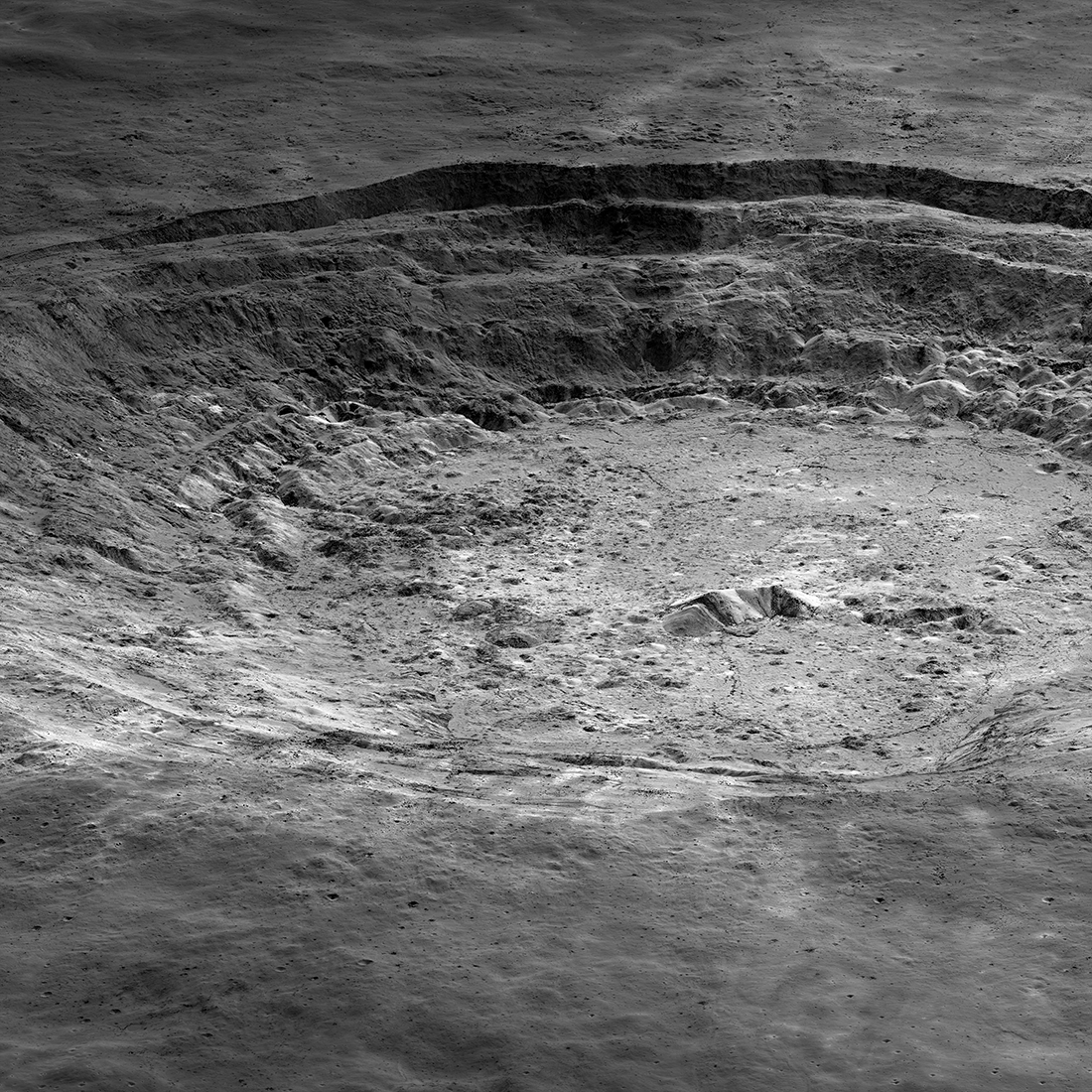 Due to its spectacular high reflectance rays Aristarchus crater has been a popular landform since telescopes were first pointed towards the Moon. During the Apollo era of exploration much was learned of the wide variety of landforms in this area and it was proposed for a landing site; alas, the Apollo program was cancelled and humans have yet to visit this fascinating region.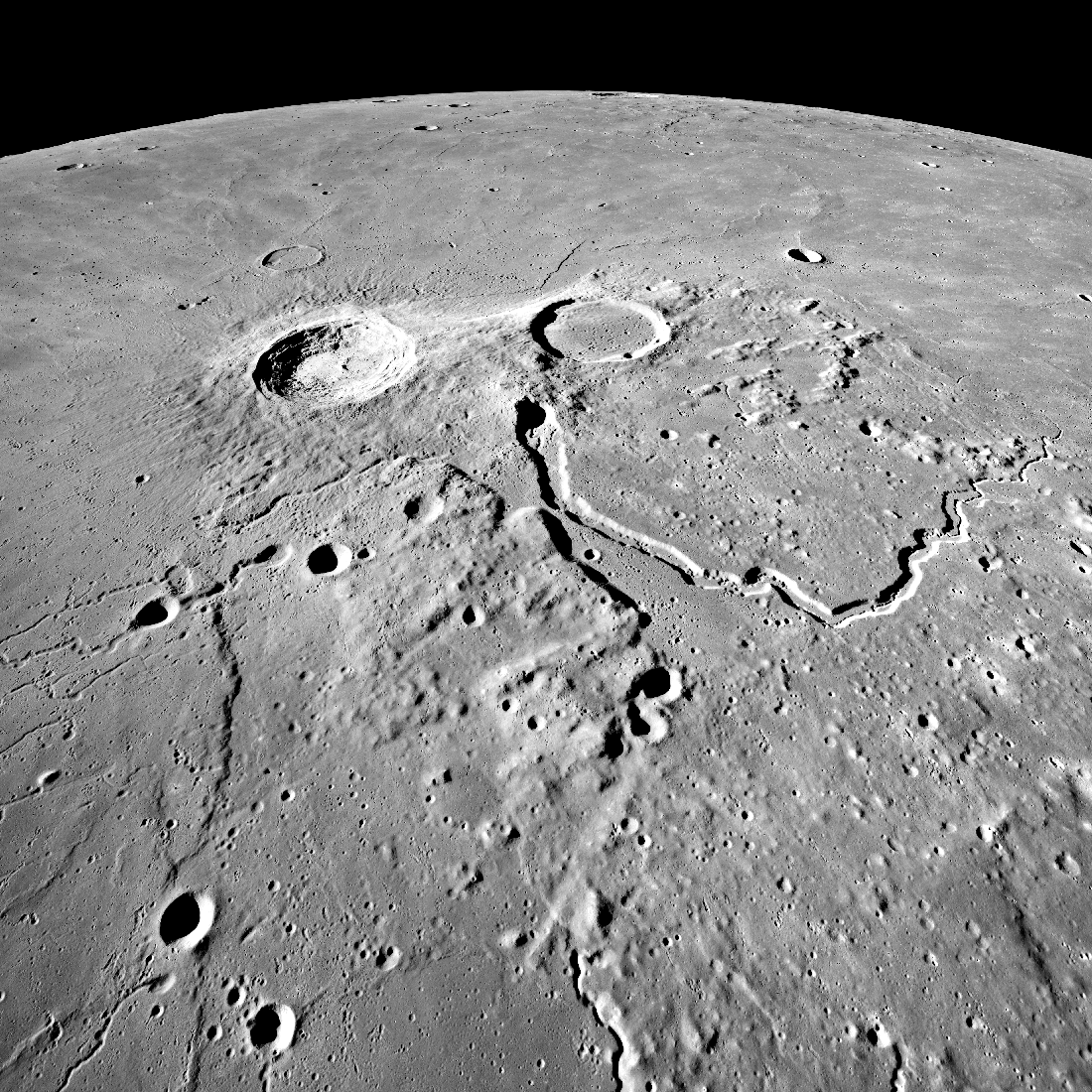 Aristarchus crater is 40 kilometers in diameter and 2700 meters deep, with a central peak that rises 300 meters above the crater floor. When LRO pointed back towards the Sun, LROC was able to capture this magnificent view highlighting subtle differences in albedo (brightness). Some of the albedo contrast is due to maturity (young material is generally brighter than older material) and some reveal true differences in rock type. The central peak shows the complexity of what lies beneath the now hardened impact melt sea that filled the bottom of the crater.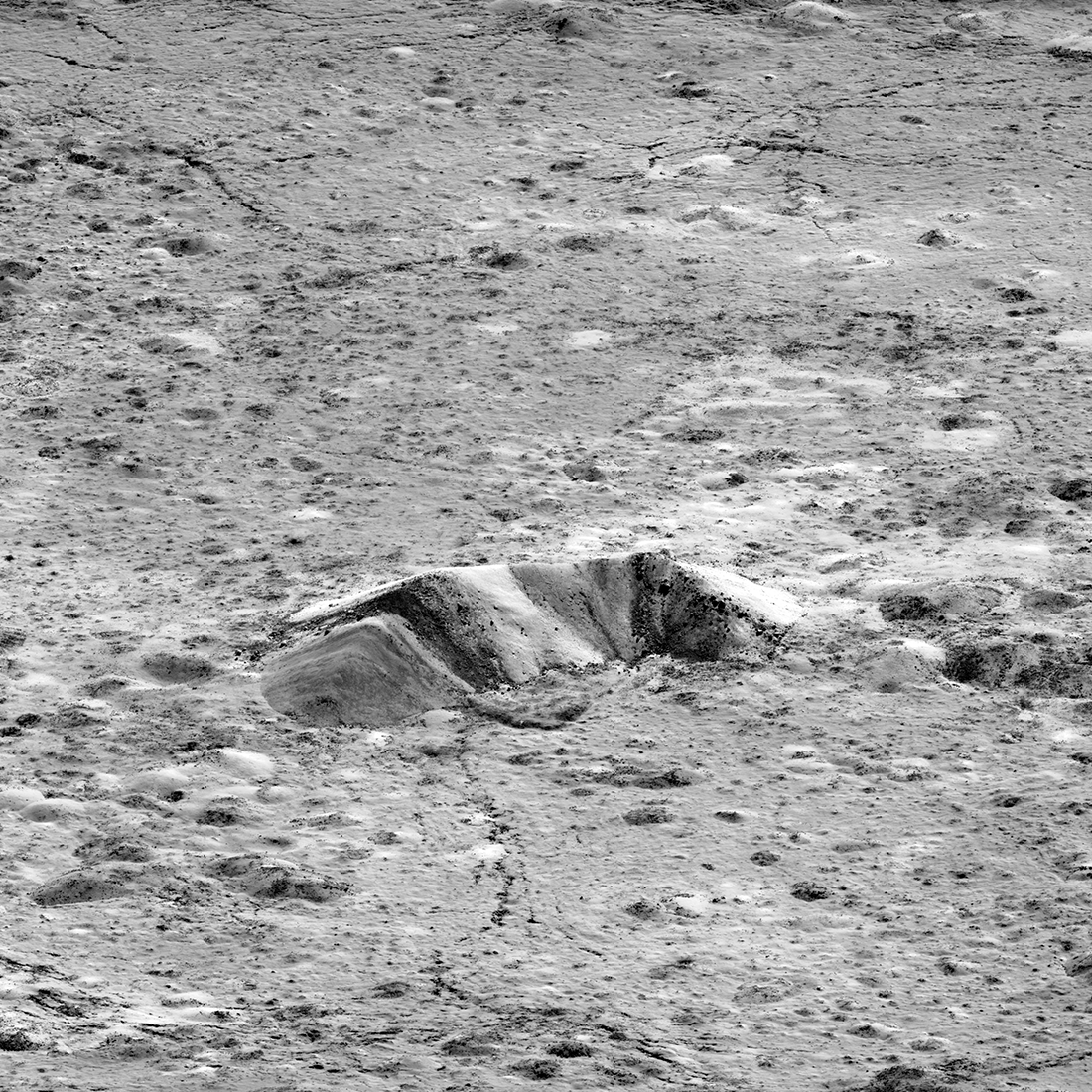 Related Featured Images
Striated Blocks in Aristarchus Crater
Note: A misregistration between the NAC left and right images composing the zoomify mosaic was corrected on 25 September 2019.
---
Back to Images