Recent
News

& Updates
News posts from Mark Robinson

60
July 19, 2019
LROC simulation of what Neil Armstrong Saw as he landed the Apollo 11 Lunar Module Eagle.
March 29, 2019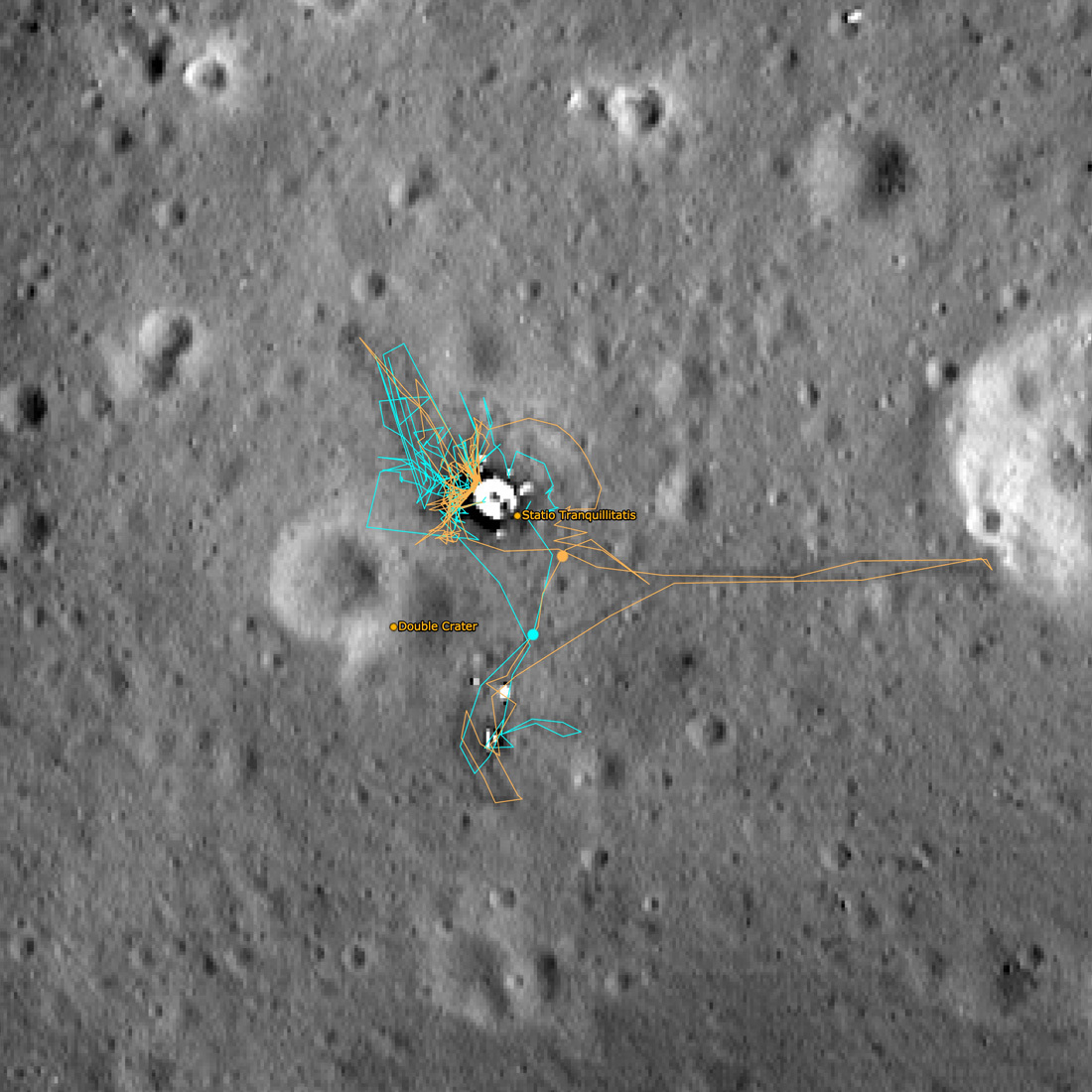 April 4, 2014
Reminder, the spectacular LROC Northern Polar Mosaic (LNPM) is available through three interfaces.
November 7, 2013
Ranger and Apollo SIV-B impact crater images added to the LROC Featured Sites page!
August 6, 2013
New LROC Narrow Angle Camera topographic maps added to the online archive.
April 1, 2013
Recovered Apollo 15, 16, 17 Command Module ephemeris is now posted on the Apollo Scan Project webpage.

December 3, 2012
Try out the LROC browse interface called Quickmap. A few improvements have been made since its release, and more are coming. Start at reduced WAC resolution and end up on the surface at full NAC resolution!
October 18, 2012
Beginning 2 November 2012, you can visit the Moon through Lunar Landscapes, an exciting new exhibit featuring the most current images from NASA's Lunar Reconnaissance Orbiter Camera (LROC), showing at monOrchid gallery in Phoenix.



August 26, 2012
Look at the Moon, think of Neil Armstrong, imagine all that we as Americans can accomplish.
Displaying Post 1 - 10 of 60 in total