Exciting
New Images

from The LROC Team.
---
22 Apr 2010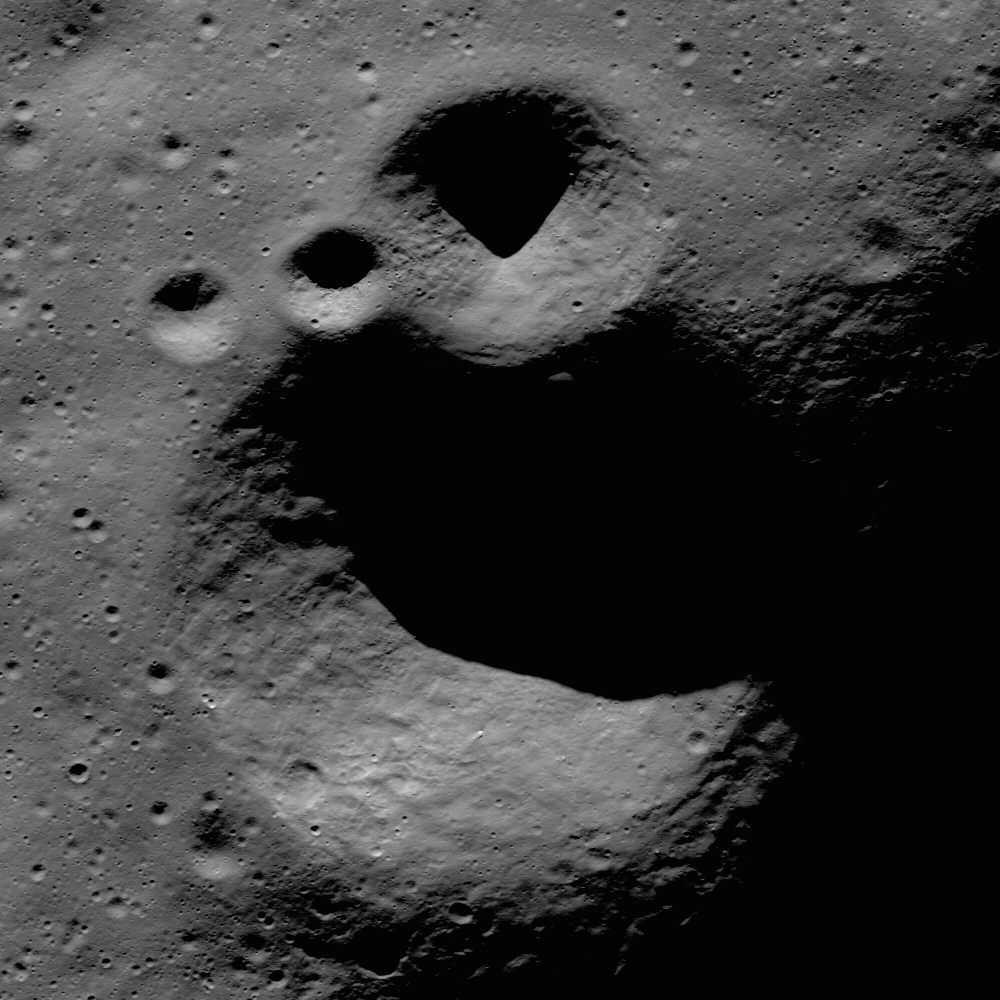 LROC NAC closeup clustered craters on the Schrodinger pyroclastic cone, one of the NASA Constellation regions of interest. Although likely relatively young, the craters in this cluster have a subdued appearance because they formed in the loose pyroclastic material. NAC Frame M108313384R, view is 785 m across [NASA/GSFC/Arizona State University].
20 Apr 2010
16 Apr 2010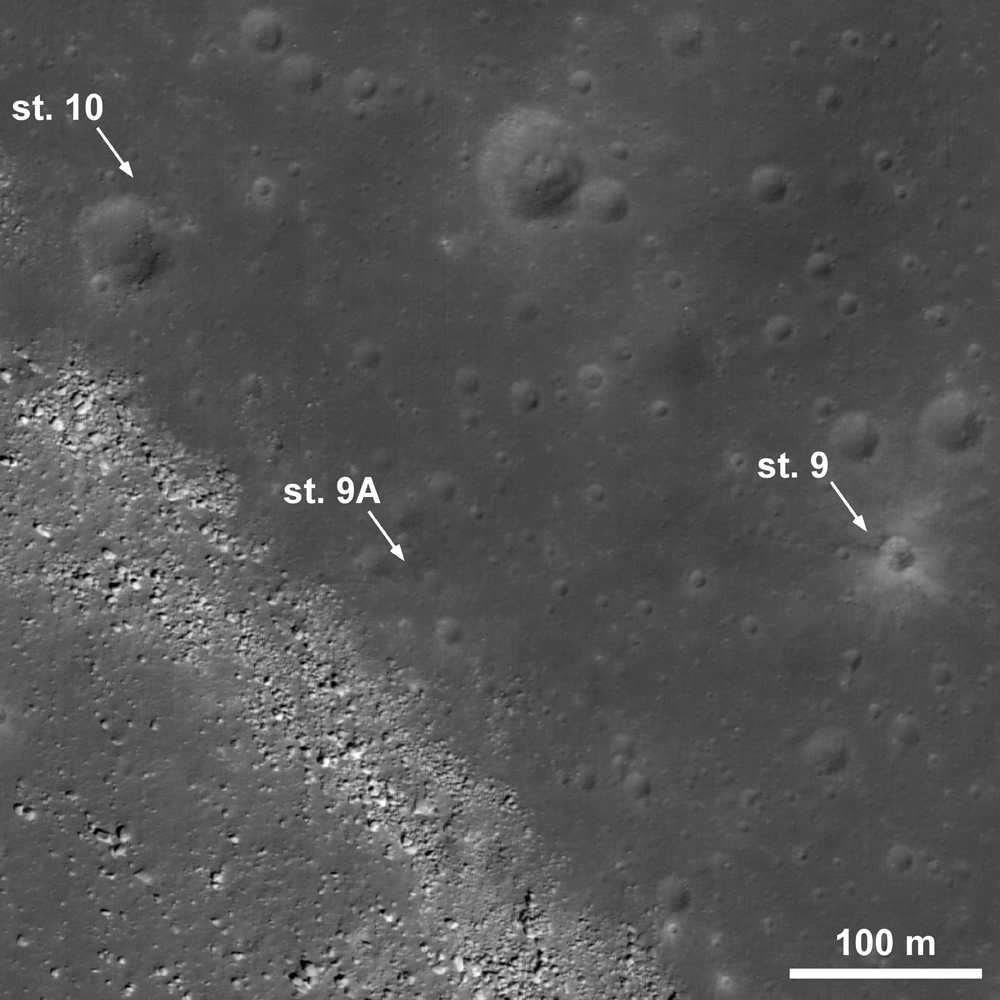 The third and final EVA of Apollo 15 brought the astronauts to the edge of Hadley Rille (lower left). Disturbed regolith is observed along the crater rim at station 9 and at the edge of the rille at station 9A. Rover tracks are visible between stations 9A and 10. Image width is 520 m, 0.52 m/pixel, LROC NAC M111571816R [NASA/GSFC/Arizona State University].
15 Apr 2010
14 Apr 2010
13 Apr 2010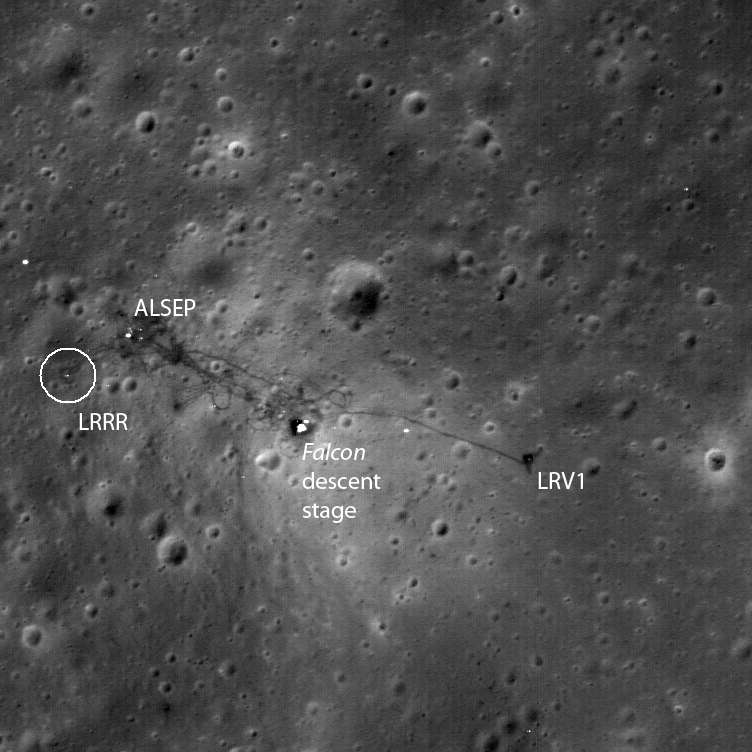 The Apollo 15 Lunar Laser Ranging RetroReflector (LRRR) array is one of four such working arrays on the surface of the Moon. As the largest (105 x 65 cm in size) it serves as the primary target for laser ranging to the Moon. In this calibrated image it appears as the (circled) tiny white rectangular feature farthest to center left (near the edge of the original NAC image). The distance to these retroreflectors from the Earth can be and is still routinely measured to the centimeter level or better, and their relative positions are known to a similar level. Such measurements can be used for several purposes, such as precisely determining the orientation and orbit of the Moon, testing gravitation and general relativity theories, and for establishing a highly precise latitude and longitude coordinate frame for the Moon. The image width is 391 meters, with a pixel width of 52 cm. Subset of NAC frame M111578606LE [NASA/GSFC/Arizona State University].
08 Apr 2010
07 Apr 2010
02 Apr 2010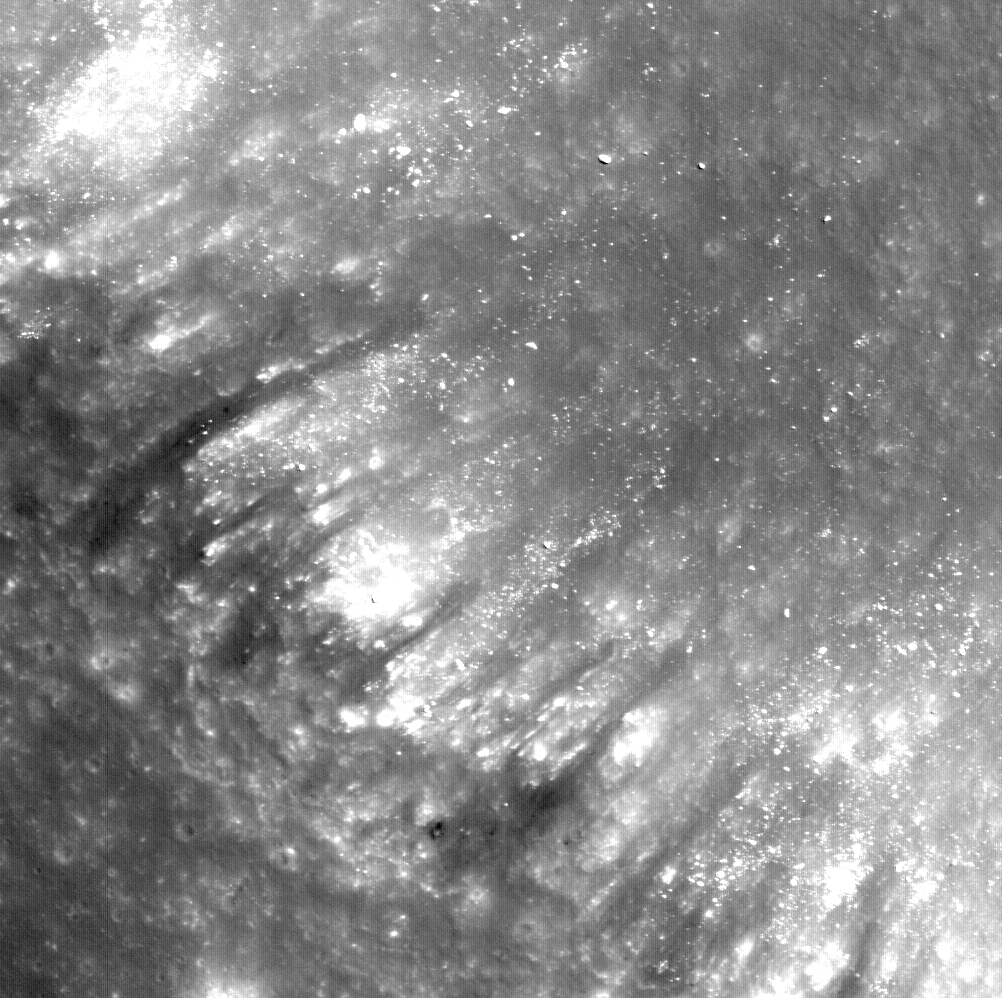 LROC NAC closeup of a fracture in the floor of Alphonsus crater. Dark pyroclastic materials are intermixed with lighter rocks and boulders from the fracture walls and all appear to have moved in streamers toward the fracture floor at upper right. A NASA Constellation site is centered just to the southeast of this view. Image width is 538 m, NAC image M111606491L [NASA/GSFC/Arizona State University].
01 Apr 2010
Displaying Post 741 - 750 of 847 in total