A New Tool For Exploring NAC Images!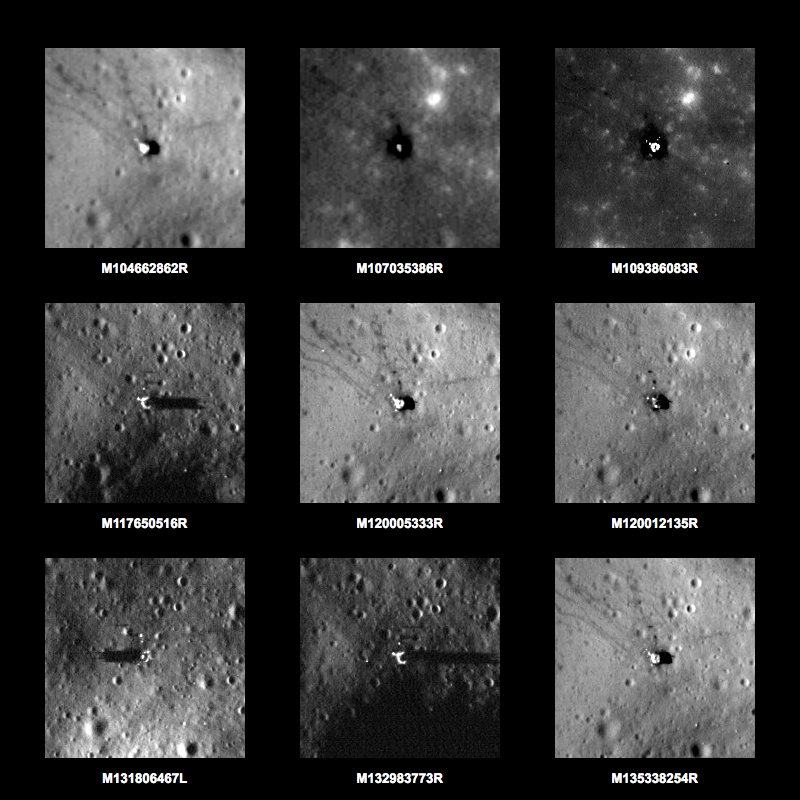 New tool! Explore the Apollo landing sites using LROC images! Nine views of the Apollo 12 landing site [NASA/ASU/Arizona State University].
The LROC team just released a new webpage to help lunar explorers interact with spectacular LROC images of engaging features on the Moon. The new webpage is designed, with what we hope is an intuitive and easy-to-use interface, to help you find specific features amongst the hundreds of thousands of NAC images now in the archive! First out in our new webpage are some of the most historic places in our Solar System: the Apollo Landing sites where human beings took their first steps into the larger Universe, starting with Apollo 11, 43 years ago tomorrow. Explore these amazing locations on the beta version of the new LROC Featured Sites webpage. Over the next several weeks wrinkles will be ironed out of the new page, and then we will add more content. So keep checking back.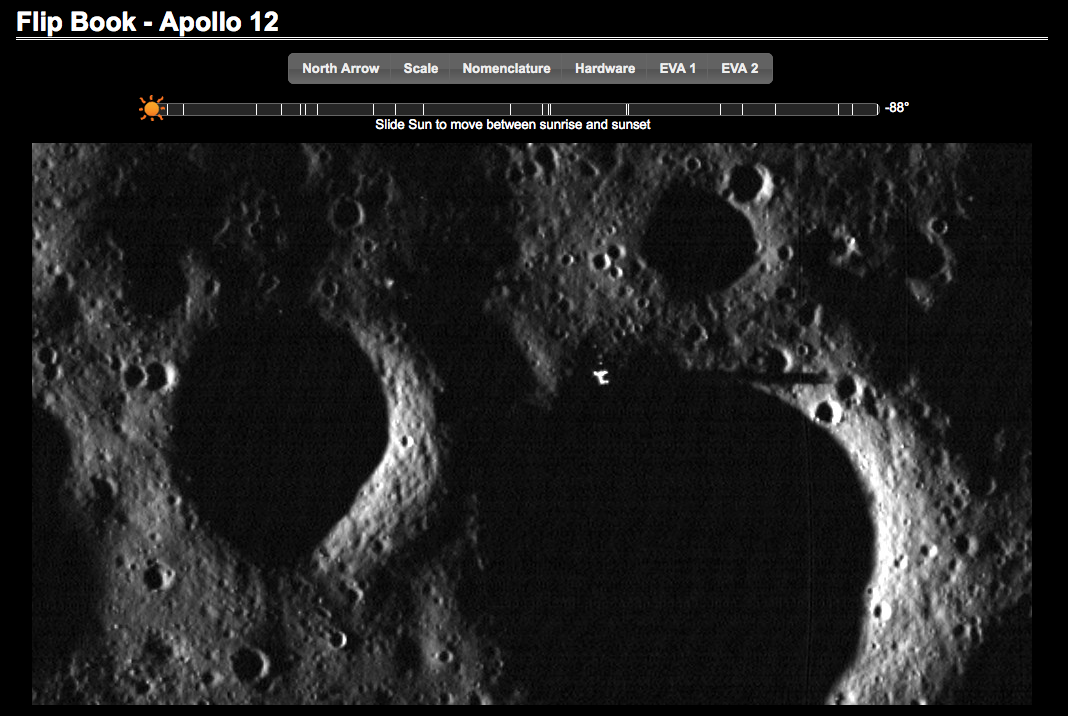 Screen capture of LROC NAC Landing Site Flip Book, Apollo 12 example [NASA/GSFC/Arizona State University].
Have fun dragging the Sun and seeing how the surface changes!
---
Back to Images