Ready to Launch: Arizona's Place in Space Exhibit
The Arizona Historical Society (AHS) and the Arizona History Museum in Tucson, Arizona have opened a new exhibit this month that looks to investigate the impact that people, landscapes, and universities throughout Arizona have had on space exploration and space science. The new exhibit is meant to inspire visitors of all ages to look up at the night sky and promote a sense of renewed connection to humanity through our common goal — space exploration! In collaboration with the event, LROC has happily loaned a number of stunning lunar landscape images, posters, 3D puzzles, handouts, and other displays to the exhibit. The exhibit also has amazing items from NASA, Lowell Observatory, Arizona State University, and the University of Arizona, including an Apollo-era space suit, hand-drawn moon maps, and photographs of deep space. These items will all be on display from now until the exhibit closes November 30, 2021.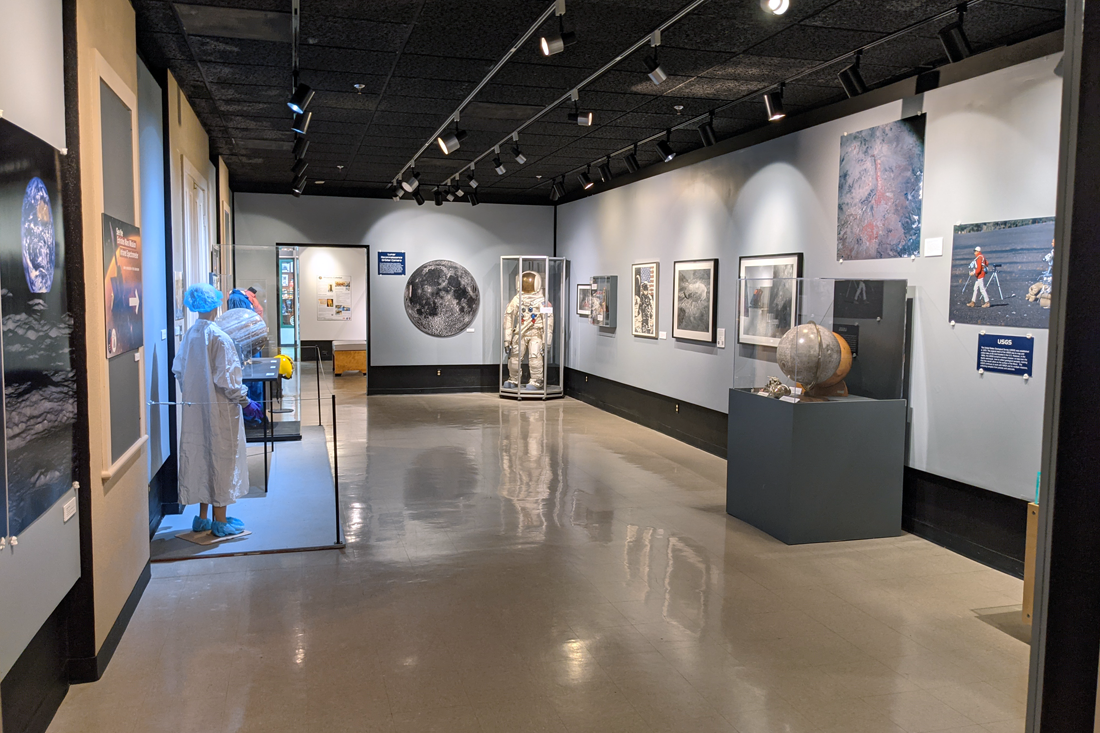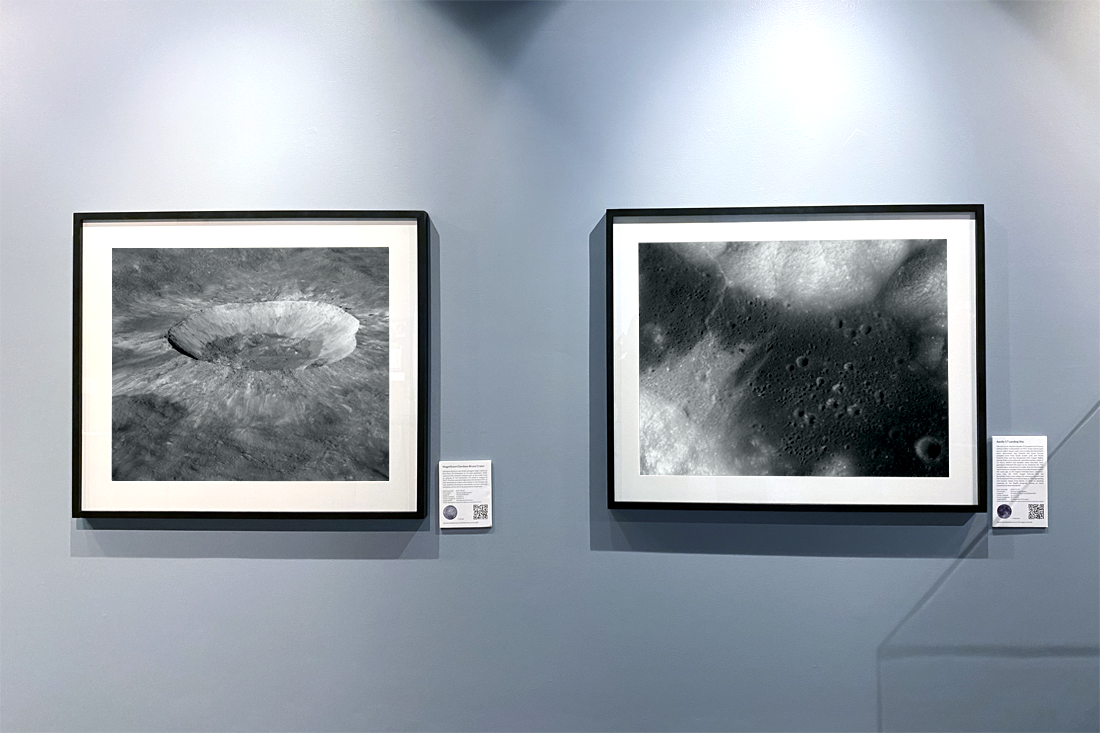 Arizona has a spectacular history of contributions to and involvement in space exploration from the 48 observatories that are currently spread throughout the state dating back as far as the early 1900s to the Cinder Lake crater field that was used to train Apollo astronauts in the 1960s and 1970s. Arizona's involvement in space continues today with ongoing efforts in space exploration and sciences at locations like the Lowell Observatory, the School of Earth and Space Exploration at Arizona State University, and many other institutions that contributed to the Ready to Launch exhibit.
The Arizona History Museum is open to the public Tuesday through Saturday from 10:00 a.m. to 2:00 p.m. and is located at 949 E. 2nd St. in Tucson. The exhibit will run from May 20 through November 30, 2021. Be safe if you plan on visiting the exhibit, and enjoy a selection of Arizona's contributions to space exploration!
LROC-related items on display at the exhibit:
Nearside mosaic exhibit item details
Magnificent Giordano Bruno Crater exhibit item details
Apollo 17 landing site exhibit item details
Tranquility Base exhibit item details
Where is LRO display details
Looking Over the Limb poster details
---
Back to News